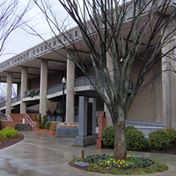 Cleveland and Chattanooga, Tennessee Based Attorneys
Jones & Associates, PC was formed by Kent Jones in April of 2012. Our core areas of focus are personal injury (accident), business litigation, insurance law, family / divorce law, criminal defense and real estate law.. Through knowledge of a set of areas, we are focused on
giving you the best representation possible.
We are located at 1441 Guthrie Street, Suite 101, Cleveland, TN 37312, just off of 25th Street, next to the Burger King, before you get to the I-75 ramp. Kent is licensed to practice in all state courts in Tennessee. Additionally, he has been admitted to the United States District Court for the Eastern District of Tennessee and the Sixth Circuit Court of Appeals since the early 2000s.
Presently, we have cases in the Sixth Circuit Court of Appeals, the Court of Appeals of Tennessee - Eastern Division, the Hamilton County Circuit Court, the Hamilton County General Sessions Court, the Bradley County Circuit Court, the Bradley County Juvenile Court and the Tennessee Bureau of Workers' Compensation.
We are excited to say that we have partnered, with the
National Business Institute (NBI)
to do seminars in 2020. We started with NBI in 2018 doing a seminar on workers' compensation law in Chattanooga, Tennessee on July 26, 2018. We had a great time with it. NBI is a fantastic group to work with. On Friday, July 26, 2019, we delivered three lectures in Chattanooga during a seminar on Advanced Uninsured / Underinsured Motorist coverage. We completed a lecture on child custody in Knoxville in December of 2019.